HEDGE series is the world's first navigation radar that combines solid-state and magnetron technologies, assuring safe navigation in any weather condition, superior reliability, and compliance to IMO resolution. It matches and combines the advantages of solid-state technology with the best performance magnetron technology, especially with concerns to effective RACON / SART triggering, ice detection, and oil spill monitoring. HEDGE series is also available in standard magnetron or solid state configurations.
Designed for military naval applications and respecting MIL-STD requirements, thanks to reduced footprint and lightweight, is suitable for installations onboard small size High-Speed Craft as well as onboard OPV or Corvettes. It is intrinsically a redundant radar system and delivers a seamless operation in any scenario.
Extremely easy to install and set up, HEDGE family feature a Plug&Play concept, a distinguishing mark of ICS's radar systems that allow any technician to carry out a smooth installation by following a few and simple steps and without having been previously trained for it.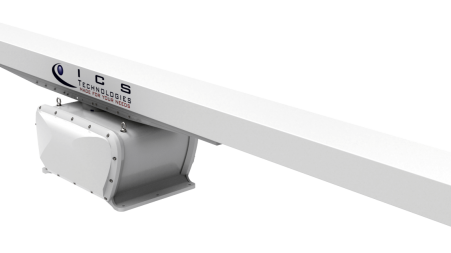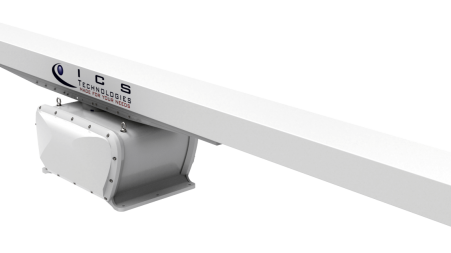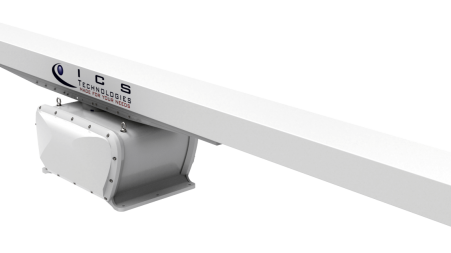 KEY STRENGHTS
Navies, Coast Guards, Maritime Police Forces cannot negotiate on the system's performance and reliability.
Among the other characteristics, key strengths to be highlighted are:
Intrinsic redundant combined solid-state and single magnetron standard configuration.
Single full coherent solid-state or single magnetron configurations are also available.
Advanced digital signal processing
Time and frequency diversity techniques
Reduced footprint
Native SNMP
DDS ready with embedded Linux O.S.
Ease and quick to install with ICS's Plug&Play concept, zeroing any possible installation mistake
Unbeatable reliability and reduced maintenance (no transmission belt, magnetic encoder, …);
Designed as a lower replaceable unit in order to make repair easy and quick
Availability > 99.99%
Full self-diagnosis (BITE);
High-end radar arrays;
USER INTERFACE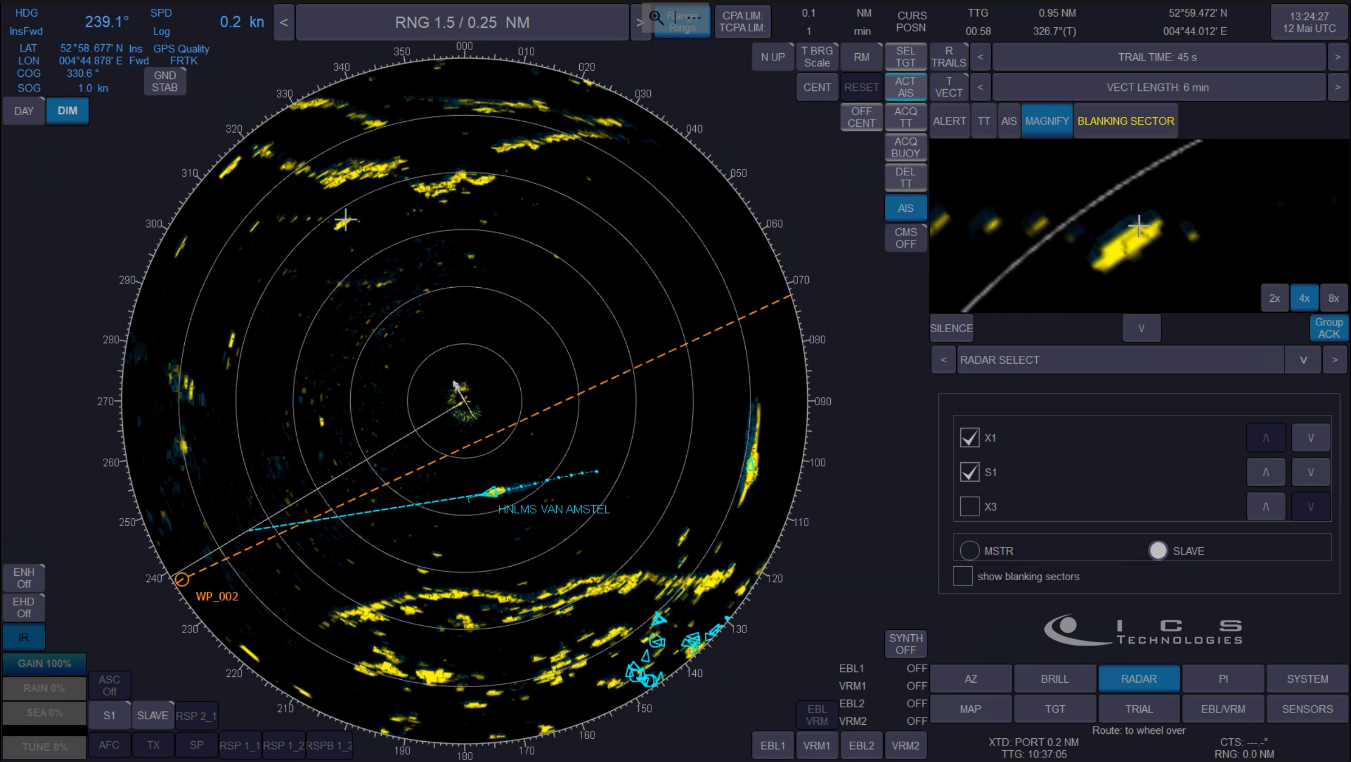 CONFIGURATIONS
HEDGE can be configured in many ways according to the final scope of use, and it is offered with arrays from 6 feet to 12 feet, power amplifier 100W, 200W, or 400W. The scanner unit allows a selection of 7÷60 RPM.
CONFIGURATIONS
 TURNING UNIT
 TRANSCEIVER
100W or 200W and 25kW
ANTENNA SIZE
6ft
9ft
AVAILABLE ANTENNA POLARIZATIONS

Horizontal
Vertical
Circular

INSTALLATION

Mobile surveillance Vehicles






OPTIONS
HEDGE, according to scope of use and customers' requirements, may be configured with a wide choice of options, among
Fully redundant solid-state configuration with down-mast transceiver
LPI Low Probability of Intercept feature
Time-Frequency Diversity capabilities
Redundant Extractor-Tracker
Advanced Doppler Processing
Radar Signal Analog Output for use with Oil Spill software Modules
Dual Switchable array polarization
Quasi Cosecant2 Array
De-Icer kit for extremely low temperature environments (-50°C)
8192 or 16384 azimuth pulses; (standard 4096)
Redundant encoder