ICS's RSMS is a combined Radar-EO mobile surveillance turnkey solution. The base vehicle is a four wheels drive diesel IVECO truck that complies with the latest environmental protection regulations and standards, specially fitted to satisfy the mobile surveillance needs. The cabin can host three persons including the driver and features safe-drive equipment such as ABS anti-lock braking system, car side anti-entanglement device, driving vision assist system, dashcam, tires pressure monitoring system, GPS navigation system, rear camera.
The vehicle is also fitted with an auto-leveling hydraulic system to self-adapt to rough terrains.
The truck's van is refitted to allocate a Technical Compartment, hosting the air conditioning system, the telescopic mast(s) elevation system, the power generator with UPS, and an Operating Room hosting one or two operator posts with monitors and keyboards, the electronic and voice communication equipment, and the data link equipment.
The design allows the installation on board of one or two telescopic masts to host the surveillance sensors.
According to the requirements and scope of work, the truck can be configured in different ways. The basic configuration foresees the installation of an IALA Basic OCEANGARD radar system or a HEDGE radar system in addition to a MAKA EO system. Alternatively, a Hiva-Pro System can be also fitted.
The operator post can be equipped with ICS's software solutions like HiVA PRO C2 suite or X-STARS Tactical Software Suite, but being the sensors based on open architecture, surveillance sensors can be also integrated into third-party software solutions.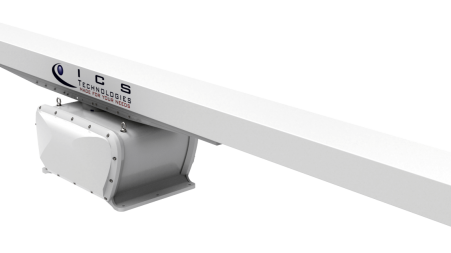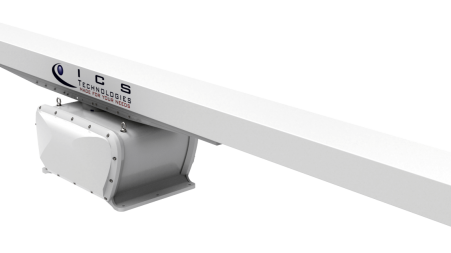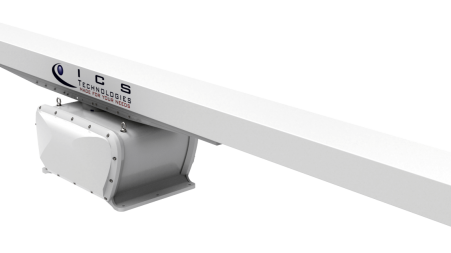 CONFIGURATION
X-INS is a scalable product. The basic configuration foresees:

Multi-Functional-Consoles (MFCs) to be installed on the bridge, each of them running simultaneously ARPA-WECDIS and CONNING, satisfying the full redundancy concept
X-DDU, fully redundant ICS's Data Distribution Unit
One or more radar sensors of the HEDGE's family
W-AIS

If not already available, ICS's can also configure X-INS with third-party COTS navigation aids like Gyro, GPS, LOG, Echosounder, and so on.

Multi-Functional-Consoles are available in both standing or flush-mounted configurations. Each of the consoles comprises, other than the software applications, marine-grade certified monitors, fanless PC, keyboard, and trackball.
LOCAL CONSOLE & CONTROL SOFTWARE
MAKA is usually supplied with its own console, available in tabletop or flush-mounted versions. The control software allows, among the rest, the visualization of the videos and data coming from the head's sensors, the manual control of the head's movements thanks to the high precision MIL-STD joystick, the creation of surveillance patterns, the control of the head's embedded video tracker, and displays the continuous BITE. The integration with third-party software (C2, C4, Tactical, and so on) is performed via ICS's proprietary protocols.


Critical Infrastructure Protection