Award of the radar supply for the port of Tanger Ville in Morocco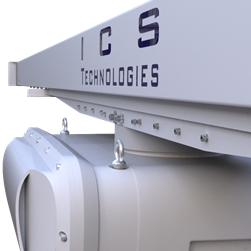 ICS Technologies has been selected to be the radar supplier from the Company awarded (ELMAN SRL) for the prestigious project to implement the VTS and PMIS systems within the Port of Tanger Ville in Morocco.
The project, that has the delivery of the system in the second part of the year, requires the supply of two state-of-art solid-state OCEANGARD radars which exceed the level of performance required by IALA's technical provisions.
ICS Technologies is proud to be part of this ambitious project actively supporting it with its own cutting-edge technology and more than twenty-year experience in the maritime industry.